FORCEFIELD ®
Stainless Strength
Our ForceField® security screens are almost invisible and near impossible to get past. Like all of our other Prowler Proof products, ForceField® is welded together, rather than being held together by screws or rivets. Welding creates a much stronger and secure product than any rivet or screw, and it looks better too! With its seamless corners, you can almost forget it is there while you relax in the privacy and security of your home.
The ForceField® assembly system is a unique patent to Prowler proof. The heavy duty aluminium frame and the marine grade stainless steel mesh are joined together in a mechanical and chemical bond that is virtually unbreakable. The ForceField® design provides complete insulation of the two metals, eliminating a major cause of corrosion. ForceField® is pure class. When it comes to security, transparency and aesthetic appeal, ForceField® has no comparisosns on the market.
PROTEC
Smart Security
Protec design is the smartest design in security screens available in the industry. Protec products are built in our hi-tech factory as an all-aluminium design with Prowler Proof's seamlessly welded, corners. The mesh is a single aluminium sheet, perforated and powder coated to the highest industry standards our customers have come to expect from Prowler Proof. The perforations are exactly the right size – small enough to keep insects out and big enough to allow for excellent airflow and transparency.
Protec mesh is made from a single, solid 1.6 mm aluminium sheet. The mesh is joined to the heavy duty aluminium frame in a patented process, unique to Prowler Proof. Protec is one of Australia's strongest and best looking security screens. The frame comes in over 300 colours to suit the black mesh. Your satisfaction is guaranteed. If you're looking for smart security, you can't go past Protec.
INSECT SCREENS
Fresh air, all to yourself
Just like any other insect screens, a Prowler Proof insect screen is specifically designed to keep out small and large intruders alike. That is where the similarities end. Like all other Prowler Proof products, our insect screens are expertly welded with precision, so you can enjoy the extra strength and the great look of seamless corners while keeping all your unwanted critters away.
The standard gauze for insect screens is made from high quality, long lasting fibreglass but Prowler Proof takes it a step further. Our aluminium or stainless steel gauze offers extra strength as well as heat protection from bushfires. A micro fibreglass gauze will keep out even the smallest pests and our pet safe polyester mesh is an economical solution for your furry companions.
Thanks to Prowler Proof's automated 7-stage powder coating process, our insect screens are available in 50 standard colours, with more than 250 custom colour options if your favourite colour is not in our standard range.
HERITAGE DESIGNS
Classic doors, modern technology
Prowler Proof's Heritage doors can add character to any home. Our heritage doors are made with rust free cast aluminium panels which are welded together on all contact points to a heavy duty aluminium frame. Coupled with Prowler Proof's 7-stage powder coating finish, the Heritage design doors are virtually immune to corrosion and are guaranteed to stand the test of time.
Like all other Prowler Proof products, our heritage designs are not held together with screws or rivets but are welded for added strength, seamless corners and joins. There are a wide range of designs to choose from, all of which are included in our 50 standard colours and more than 250 custom colour choices. No matter the style of your home, there is sure to be a Heritage design to suit your home and personal preferences.
50 STANDARD COLOURS & OVER 250 CUSTOM COLOURS TO CHOOSE FROM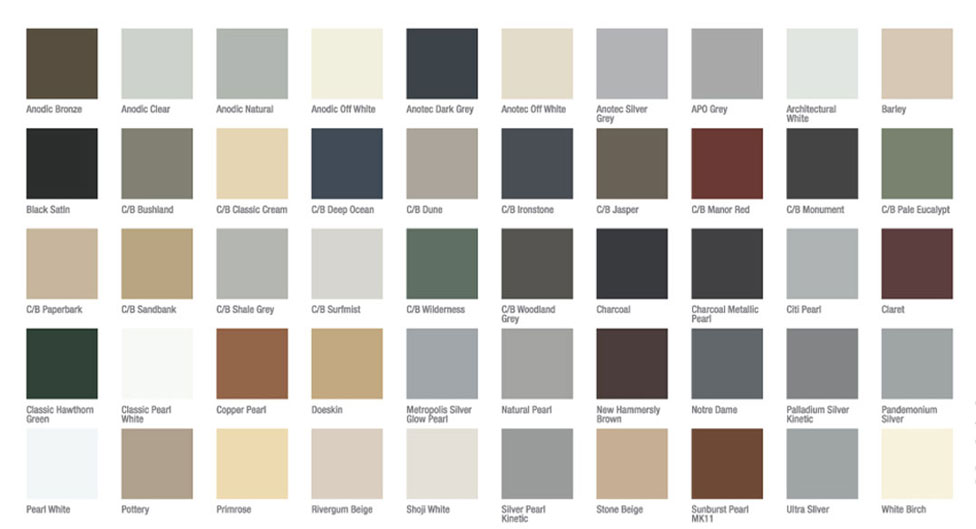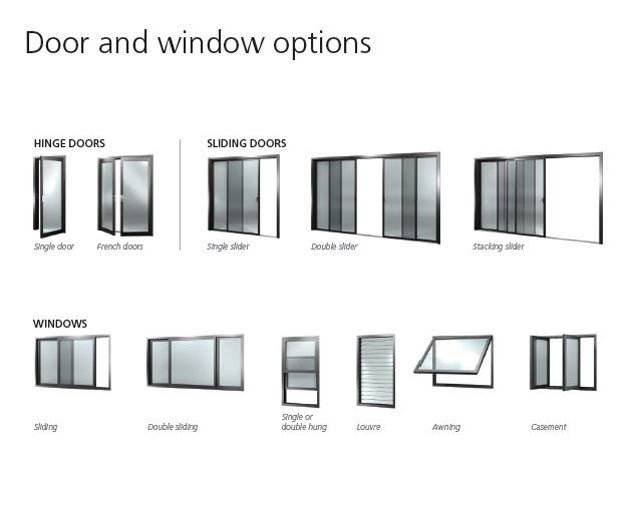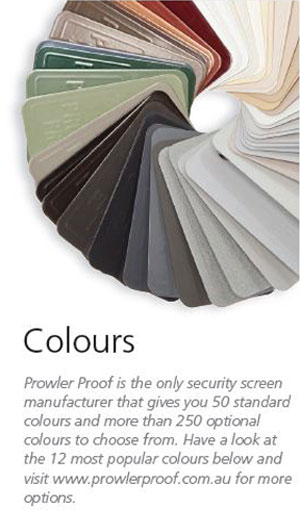 REPAIR & MAINTENANCE SERVICES
Great Barrier Doors offers prompt and reliable repair and maintenance services for your existing security screens, windows and doors. Whether your old mesh is damaged from storms or intruders, or scratched by your pets, we offer a comprehensive replacement service. We also offer on-site maintenance services for your door locks, hinges and closers. Our expert team also supplies and installs pet doors into existing and new security screens.
Great Barrier Doors offer the following range of repair and maintenance services:
Repairs and replacement of sliding and hinged security door locks.
Re-meshing damaged and old mesh for both doors and windows.
Replacement of rollers for sliding doors.
Replacement of damaged hinges on doors.
Supply and installation of Pet doors (into existing screen doors and new doors).
Supply and installation of door closers for hinged doors.
Our professional team has extensive experience supplying, installing and repairing a diverse range of screens, doors and windows, so you can rest assured your security is in safe hands when you choose Great Barrier Doors. Call us today to get a free quote.
Want to know more?
Send us an enquiry using the contact form or call 0422 123 381